The 49th running of the Finger Lakes Runners Club's Turkey Trot was a huge success. A record $4,251 was raised for Loaves & Fishes of Tompkins County, and 289 people participated on a cloudy, 38-degree morning.
Donation History
2010–13: Truckloads of cans and boxes of food collected
2014: $2,024 collected with 333 participants
2015: $2,855 (423 participants)
2016: $2,756 (268 participants)
2017: $4,030 (397 participants)
2018: $2,549 (211 participants)
2019: $4,137 (312 participants)
2020: $4,192 (virtual, 157 participants)
2021: $4,251 (289 participants)
Next year will mark the 50th running of the Turkey Trot, and will be, after 15 years, my last year directing this wonderful event. The Turkey Trot is totally hands-on. Paper meets pen. Tradition. Family. Memory. If you are interested in helping out as assistant race director in 2022 and carrying forward the torch in future years, please contact me at bar2@cornell.edu. I particularly need your help next year, where I plan to have orange long-sleeve T-shirts commemorating the 50th Turkey Trot.
I have spent the two weeks since the Turkey Trot transferring names and actual times submitted on stickers handed out at the finish line to the signup sheets with predicted times. "By hand" takes time! A PDF of the "results" will be uploaded next week, as well as a list of those closest to their predictions.
Thanks to Ithaca Bakery for their donation of bread, bagels, and pastries, Purity Ice Cream for the prize-winning pies, and Cornell Orchards for apples.
Thanks to my many volunteers: my wife, Kathleen Gibson, for her endless help and for being my food czar; Tom Hartshorne for directing traffic (and tireless behind-the-scenes work on the trails); Joel Cisne, Corrine Hartshorne, and Luke Mendola for directing traffic; Adam Engst for taking tons of pictures; Yvette deBoer for reading out times; Gerrit Van Loon for figuring out who was closest in their predictions; Dan McKee and Rob Kurcoba for helping me with copying and PDFs (I'm retired, sans office!); and Christina Culver, director of Loaves & Fishes, and her crew of registration line/finish line/food helpers Gina, Viv Williams, Tom Schneider, Susan Lang, Harold Cheyne, Rowan Cheyne, and Deborah Kiely.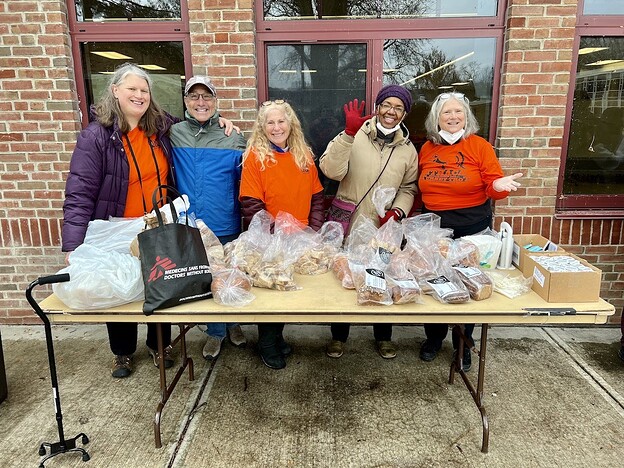 Gobble Gobble!
Bruce Roebal, Director
Ithaca Turkey Trot